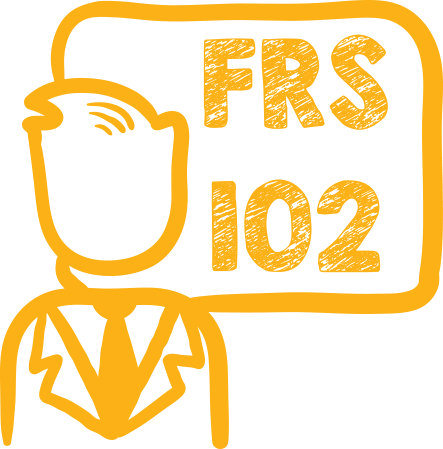 FRS102.com
The ultimate FRS 102 resource for Accountants. We are here to guide you and your clients through the transition to FRS 102 and beyond.
FRS102.com Premium Toolkit
The ultimate FRS 102 resource for Accountants containing, section-by-section Video Analysis, Quick Guides, Detailed Guides, Difference Guides and Practical Examples as well as Disclosure Checklists, Financial Statements, Transition Case Studies and Client Communications.
The FRS102.com Premium Toolkit will save you and your practice or company 100's of hours research, trial and error. More importantly you will have peace of mind that the decisions you make in the Transition Process and beyond are done so with the back up of the most comprehensive FRS 102 resource available. This is the quickest and least painful way to get up-to-speed and get ahead with FRS 102.
OmniPro works at the heart of the Accountancy profession. We provide practical support to accountants, their companies and clients in the areas of Financial Reporting, Auditing, Tax, Company Law & Regulation. We have a multidisciplinary team who can give real insights into the challenges we face on a day-to-day basis. We are here to help you navigate your way through the transition to the new financial reporting regime. We invest in the assimilation and simplification of the complexities of the accountancy world so you don't have to.
FRS 102 – The Transition Process
The Implementation of FRS 102 has been on the horizon for almost 10 years. The impact of the new standard has been the topic of many an article, seminar and conversation, however, the time for contemplation is over. Users of UK & Irish GAAP must now transition  for accounting periods on or after 1 January 2015. The transition process if not dealt with appropriately will place a significant burden on accountants. In order to help you out we have developed a step-by-step transition guide.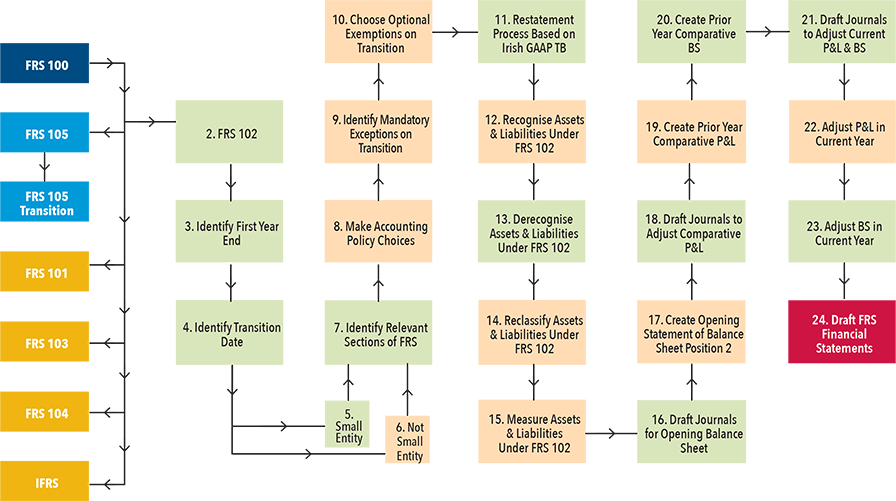 Get Your Hardcopy FRS 102 Transition Process Guide
Why not get a desktop version of our FRS 102 Transition Guide, complete with step-by-step narrative, for you and your colleagues. Simply enter your details below and we will post it out to you.
Periodic Table - The Elements of FRS 102
We have also created a useful Periodic Table of FRS 102 Elements to help you digest the 35 Sections and their groupings. If you complete the form above you will also get a copy of the Periodic Table.